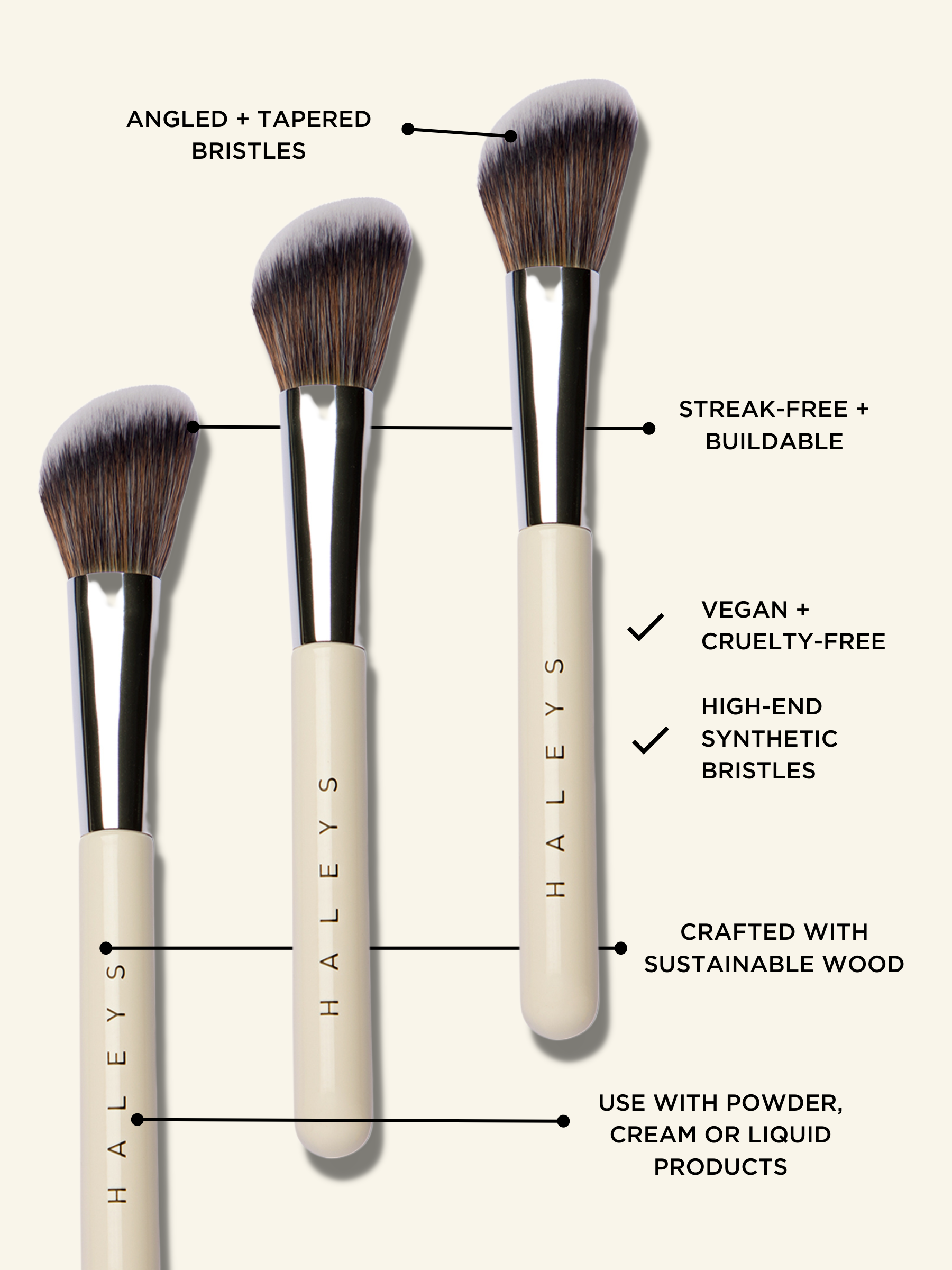 Brilliant Contour Brush
Vegan
Cruelty-free
What
A fluffy, angled and tapered brush, that is best for contouring the face and enhancing your features. Its natural bristles are perfect to use with powder, cream or liquid products. Be sure to use with HALEYS Re-sculpt Smoothing Contour Powder.
How
Dip the brush into your contour powder, tap gently to remove excess product, then gently sweep the brush back and forth along your features to add emphasis where needed.
Materials
Designed with sustainable wood meticulously crafted using high-end synthetic bristles. 100% PETA approved, vegan and cruelty-free.
How to Clean Your Makeup Brushes
Step 1: While keeping the silver metal wrap DRY, wet the brush's bristles with lukewarm water.
Step 2: Add a dime-sized amount of cleanser to the palm of your hand.
Step 3: Swirl bristles around in your palm with cleanser until fully saturated.
Step 4: Place bristles under warm water and rinse until water runs clear. Be sure to keep the silver metal wrap dry at all times while rinsing.
Step 5: Squeeze out any excess water, pat the bristles with a clean towel, and shape into desired form.
Step 6: Lay brush against a wall (or upside down) with the bristles facing downward. Leave overnight to dry.
Female-founded
Science-led
Good-for-skin
Sustainable
Cruelty-free