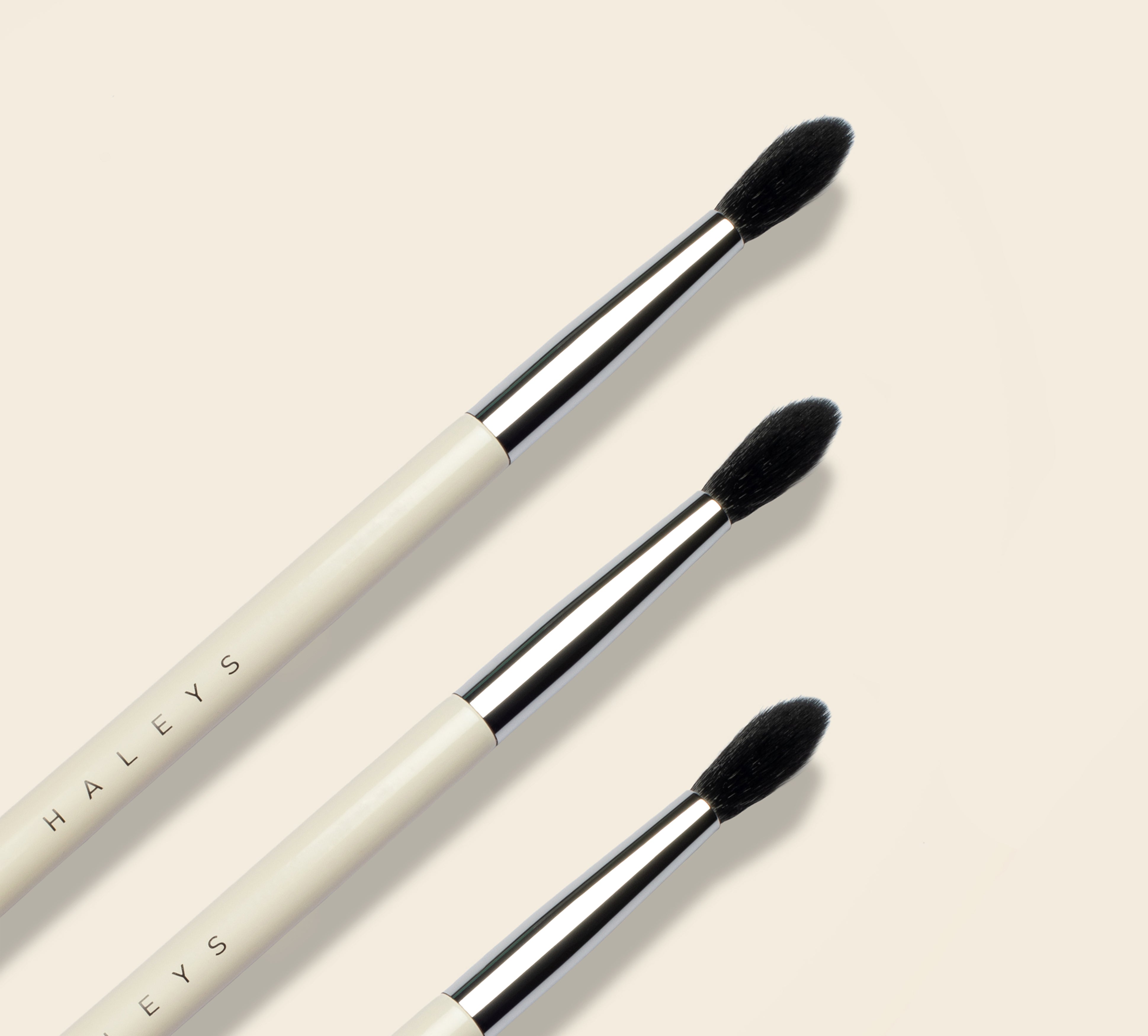 Brilliant Crease Brush
Vegan
Cruelty-free
What
A medium, fluffy tapered brush best used for blending eyeshadow and contouring of the eye. Use this brush to smoke out a eyeshadow color or seamlessly blend shades together. Crafted from skin-friendly bristles and sustainable wood handle. This multi-tasking brush can also be to used to apply highlighter to nose or other small areas of the face.
How
When picking up powder makeup, remember to tap off excess prior to applying to the eye and face. With a gentle sweeping motion, blend into the crease of eyelid. Start applying eyeshadow at the lower part of your crease then, work your way upward. Use a circular motion for maximum blending. For highlighting on the nose, gently sweep across the bridge.
Materials
Designed with sustainable wood meticulously crafted using high-end synthetic bristles. 100% PETA approved, vegan and cruelty-free.
How to Clean Your Makeup Brushes
Step 1: While keeping the silver metal wrap DRY, wet the brush's bristles with lukewarm water.
Step 2: Add a dime-sized amount of cleanser to the palm of your hand.
Step 3: Swirl bristles around in your palm with cleanser until fully saturated.
Step 4: Place bristles under warm water and rinse until water runs clear. Be sure to keep the silver metal wrap dry at all times while rinsing.
Step 5: Squeeze out any excess water, pat the bristles with a clean towel, and shape into desired form.
Step 6: Lay brush against a wall (or upside down) with the bristles facing downward. Leave overnight to dry.
Female-founded
Science-led
Good-for-skin
Sustainable
Cruelty-free