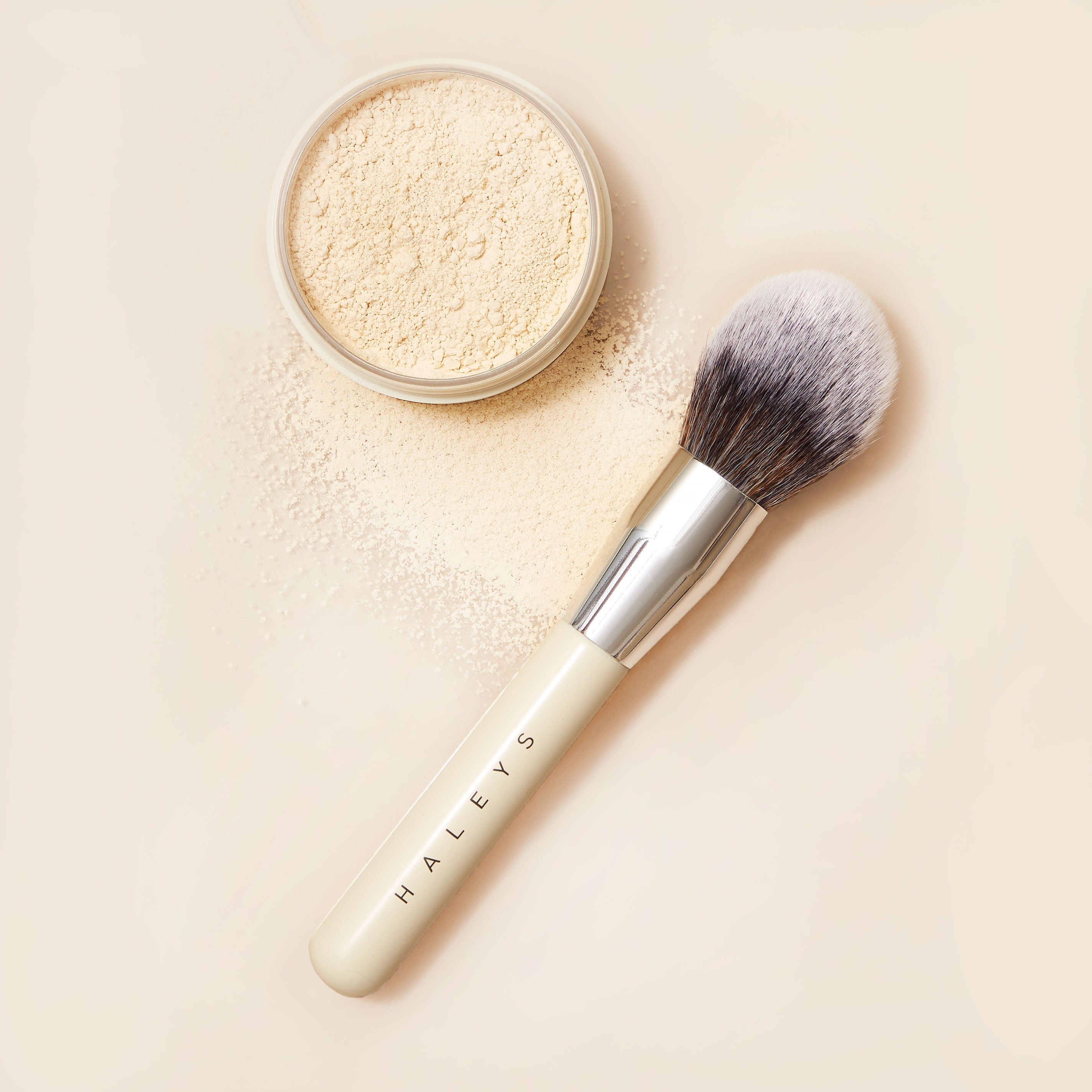 Brilliant Powder Brush
Vegan
Cruelty-free
What
This powder brush is a versatile, skin-loving makeup essential for unparallelled color application. Meticulously crafted out of sustainable wood and cruelty-free vegan bristles, the super soft, full and fluffy fibers pick up the perfect amount of powder, blush, bronzer or highlighter.
How
The fluffy, feel-good bristles are gentle enough for even the most delicate skin. Supremely soft fibers and a functional domed shape sweep on evenly, sculpt precisely and set powders seamlessly.
Materials
Designed with sustainable wood and cruelty-free vegan bristles.
How to Clean Your Makeup Brushes
Step 1: While keeping the silver metal wrap DRY, wet the brush's bristles with lukewarm water.
Step 2: Add a dime-sized amount of cleanser to the palm of your hand.
Step 3: Swirl bristles around in your palm with cleanser until fully saturated.
Step 4: Place bristles under warm water and rinse until water runs clear. Be sure to keep the silver metal wrap dry at all times while rinsing.
Step 5: Squeeze out any excess water, pat the bristles with a clean towel, and shape into desired form.
Step 6: Lay brush against a wall (or upside down) with the bristles facing downward. Leave overnight to dry.
Female-founded
Science-led
Good-for-skin
Sustainable
Cruelty-free